The virtual UDI Forum: Powered by the AHRMM LUC (Learning UDI Community) brings together all stakeholders within the health care supply chain to advance adoption and maximize utilization of the unique device identifier (UDI). The three-day virtual event will build upon the collaborative format used within the LUC work groups and focus on stakeholder successes and enabling each participant to move their organization to the next level along the adoption spectrum.
View the Agenda   Register Today   Schedule at-a-Glance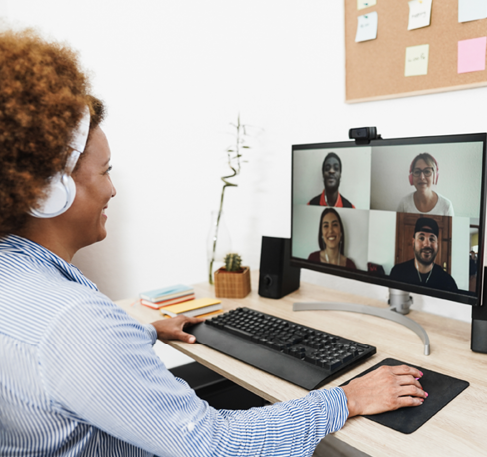 Education
Agenda packed with real-world examples of successful approaches to UDI implementation
Earn up to 5.5 CECs by attending the UDI Forum. Don't miss these sessions:
Creating the Future: Moving from Vision to Action
UDI: The Key to Improving Supply Chain Efficiency and Resiliency
UDI: The Key to Modernizing and Improving the Medical Device Recall Process
Browse All Sessions
Registration Rates
Registration includes full access to the virtual forum November 1-3, plus on-demand access following the live event through December 31, 2022.
Virtual Event:
Member: $149
Non-Member: $249
On-Demand:
Member: $99
Non-Member: $199
UDI Forum
Scholarships
AHRMM is pleased to offer financial assistance to qualifying members as well as members of the LUC for attending the UDI Forum. Applications are due on October 14, 2022. All applicants will be notified of results by October 21, 2022.
Application Requirements
Sponsorships
Choose from the following sponsorship opportunities to maximize your exposure and get recognized as a leader in the health care supply chain field:
Bronze: $7,500
Recognition on the HUG platform

Recognition on opening slide

Recognition in marketing emails

Access to the list of registered attendee information, including emails and titles (opt-ins only)
Silver: $12,000
15 scholarships for attendees

Recognition on the platform

Recognition on opening slide

Recognition in marketing emails

Access to the list of registered attendee information, including emails and titles (opt-ins only)
Gold: $15,000
15 scholarships for attendees

Recognition on the platform

Recognition on opening slide

Recognition in marketing emails

Access to the list of registered attendee information, including emails and titles (opt-ins only)

Introduction or moderation to a session (limited number available)
For more information, contact:
Kris King
(312) 673-5505
krking@smithbucklin.com